One of my and my family's dream was to start a family REIT with all our families' properties. The problem of course was that no one was an expert at real estate investment or property management and no one wanted to learn. Instead of a family REIT, I invested in Fundrise, a real estate crowdfunding platform that hires experts to invest in real estate for you.
Account Value
I first invested in 2019 with some cash, but quickly added more as I wanted to attain perks at the $10k account value threshold (specifically, access to eFunds for a K-1 tax form). Unfortunately, the perks did not kick in with automatic investments; I would have to invest directly, which I am too lazy to do. Additionally, these eFunds aren't being marketed as much as their other funds, so I never bothered investing in them.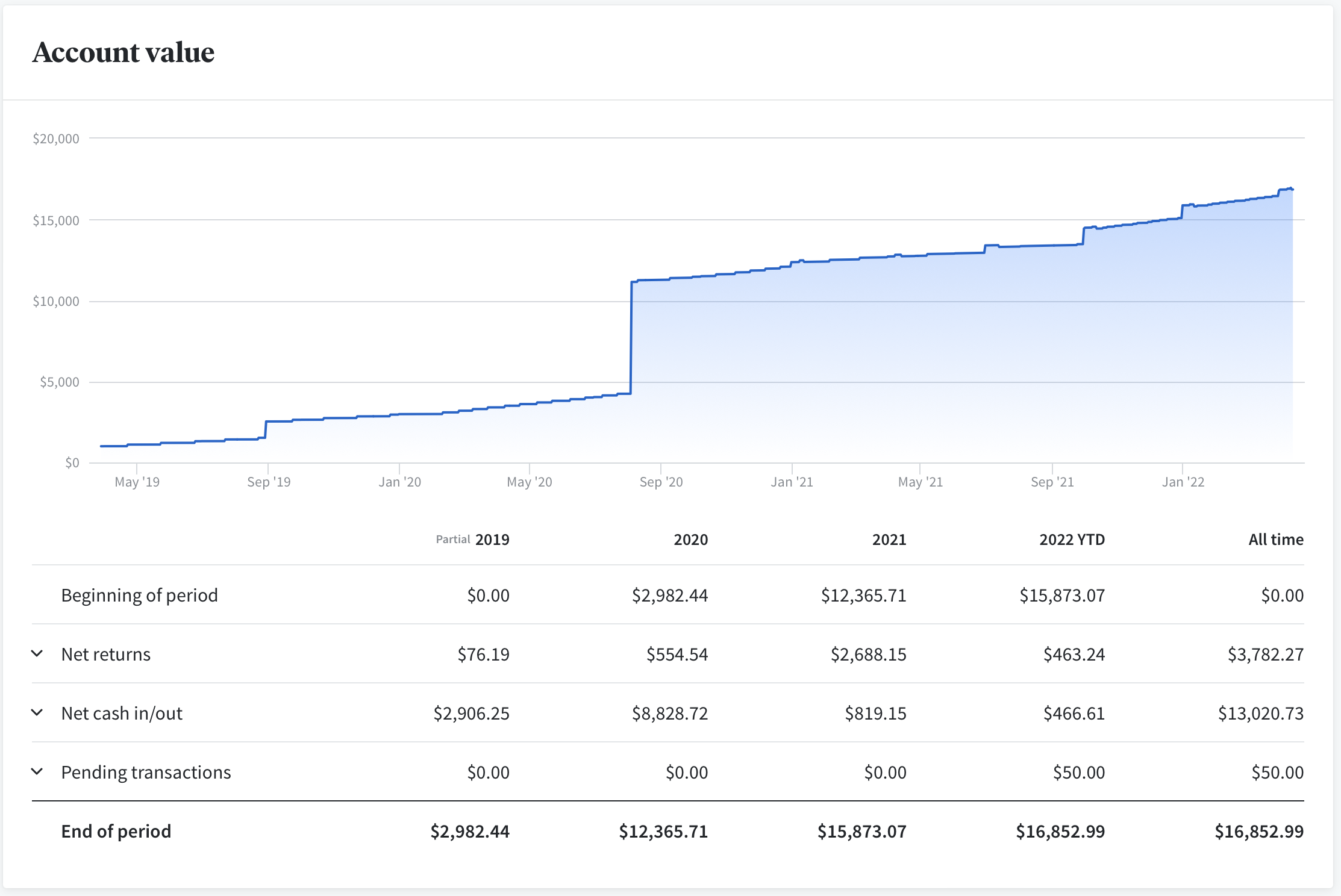 I cash out all dividends since redeeming shares takes time - shares aren't liquid like the stock market. I currently invest $100/month ($50 bi-monthly).
Returns

I've been happy with the returns the last few years, each time beating inflation. As an alternative investment, these returns are meant to be uncorrelated with the stock market.
Fundrise iPO
I did invest in some Fundrise iPO (crowdfunded) shares in August, 2019. According to them, these shares are now worth $1,875. I have no idea how I would ever redeem them.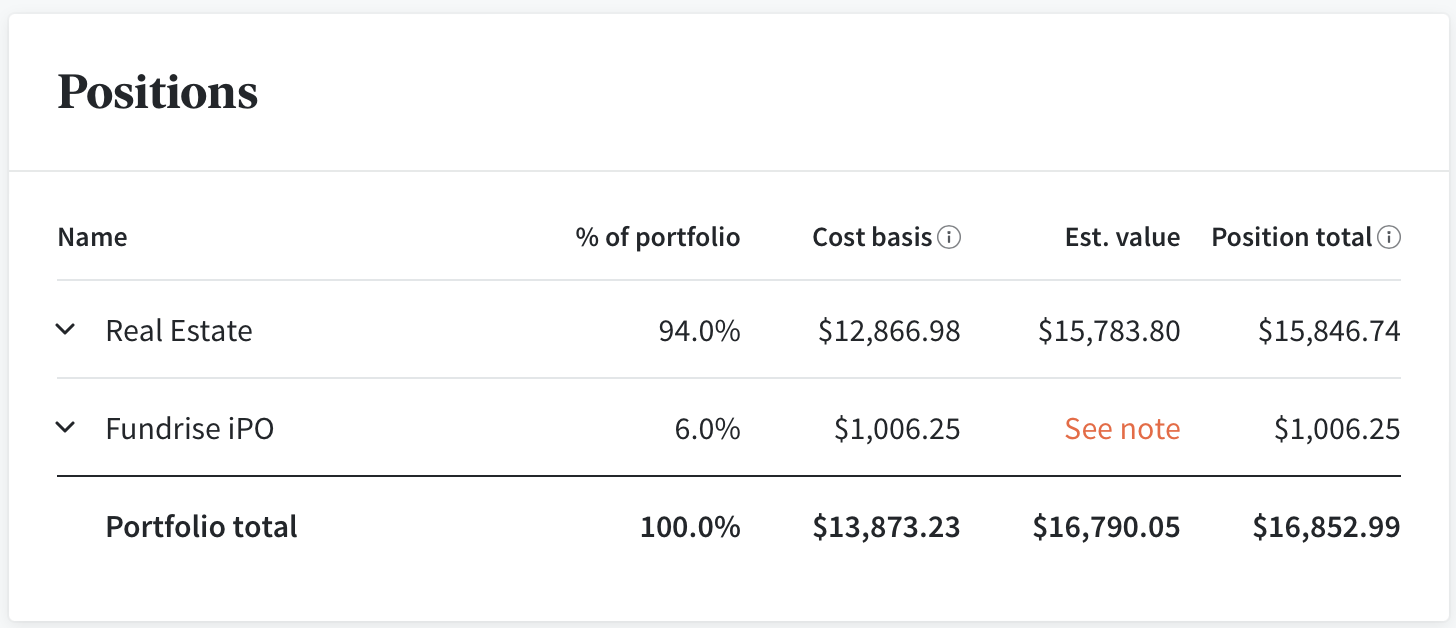 Accreditation
I verified my accreditation with Fundrise and, so far, there are no benefits. Not sure what the point is.
The Best So Far
Fundrise is my favorite alternative investment platform so far. Check it out!
Sign up to Fundrise with my referral link and we'll both get $50!