About a year ago, I decided to spend $500 on Arcadia's community solar program. The primary reasons I did this were 1) to try out investing in solar since I cannot install solar panels in my condo and 2) hit some credit card minimum spends. During this time, they promised $600 in savings over 10 years, which is a return of more than 2% annually. This is pretty good considering I would be getting a few percent return from my credit card rewards and also earn minimum sign-up bonus. If you need to manufacture spend, want to invest in renewable energy, and are okay with a long-term returns, Arcadia may be good option for you.
How it works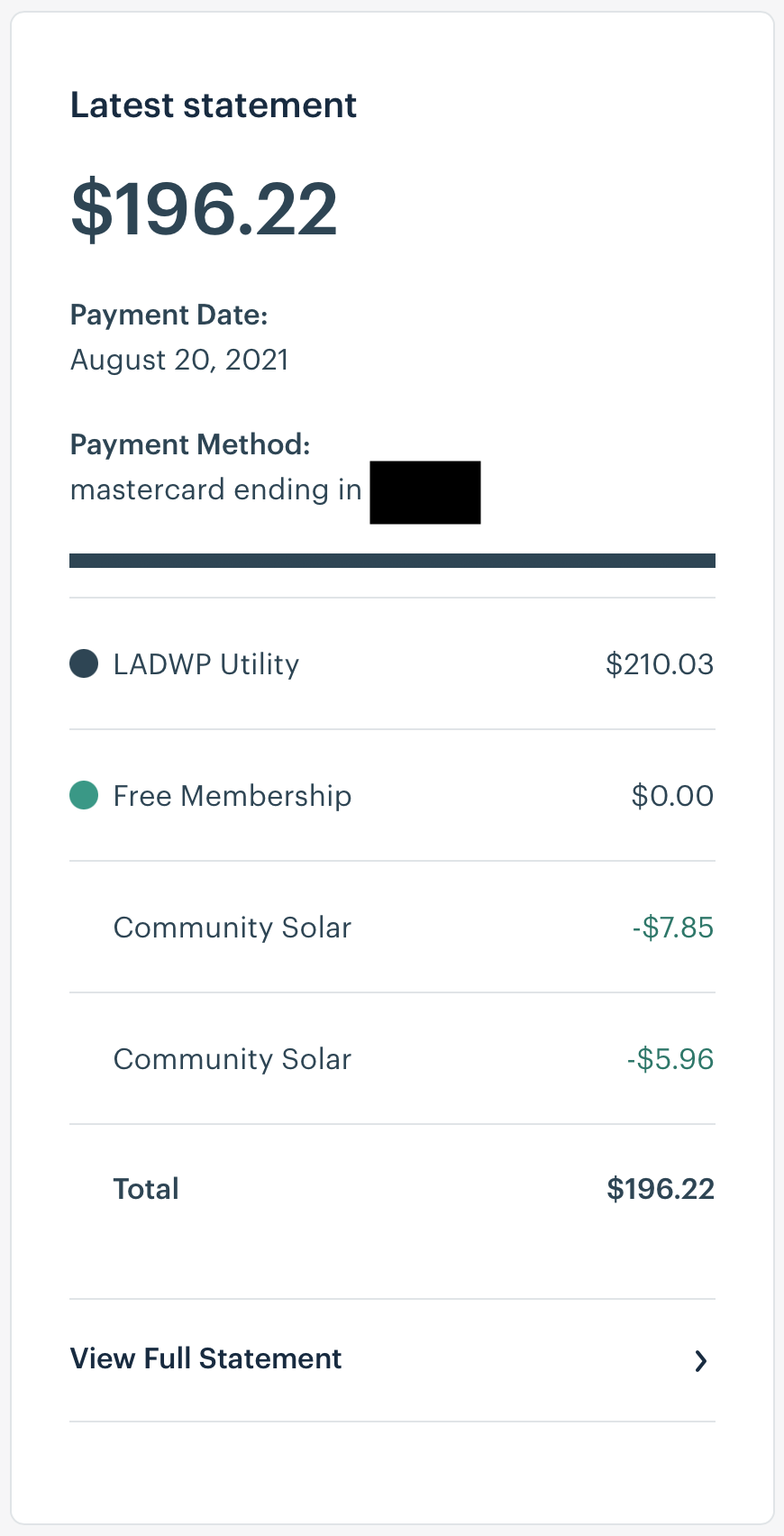 Arcadia is a middleman for your utilities: you pay Arcadia, who then pays your utility. This is especially a benefit for utilities that do not take utilities - I use Arcadia for my dad's SCE account as SCE does not support autopay by credit card - I pay it through Arcadia with a Barclays Wyndham Rewards Earner Business Card which earns 5x on utilities. This more than covers the $5/month Arcadia charges to use its service, which essentially just buys Renewable Energy Credits.
On top of just buyin RECs, Arcadia allows investing in community solar in certain areas. I was able to buy community solar in Massachusets last year, but community solar doesn't seem to be available in California anymore. Previously, I was able to see a nice dashboard of my community solar subscription, but they seem to have removed this dashboard as they no longer allow community solar subscriptions to California residents. Here's what I see when I login to the community solar page on my account, even though I currently subscribe to community solar: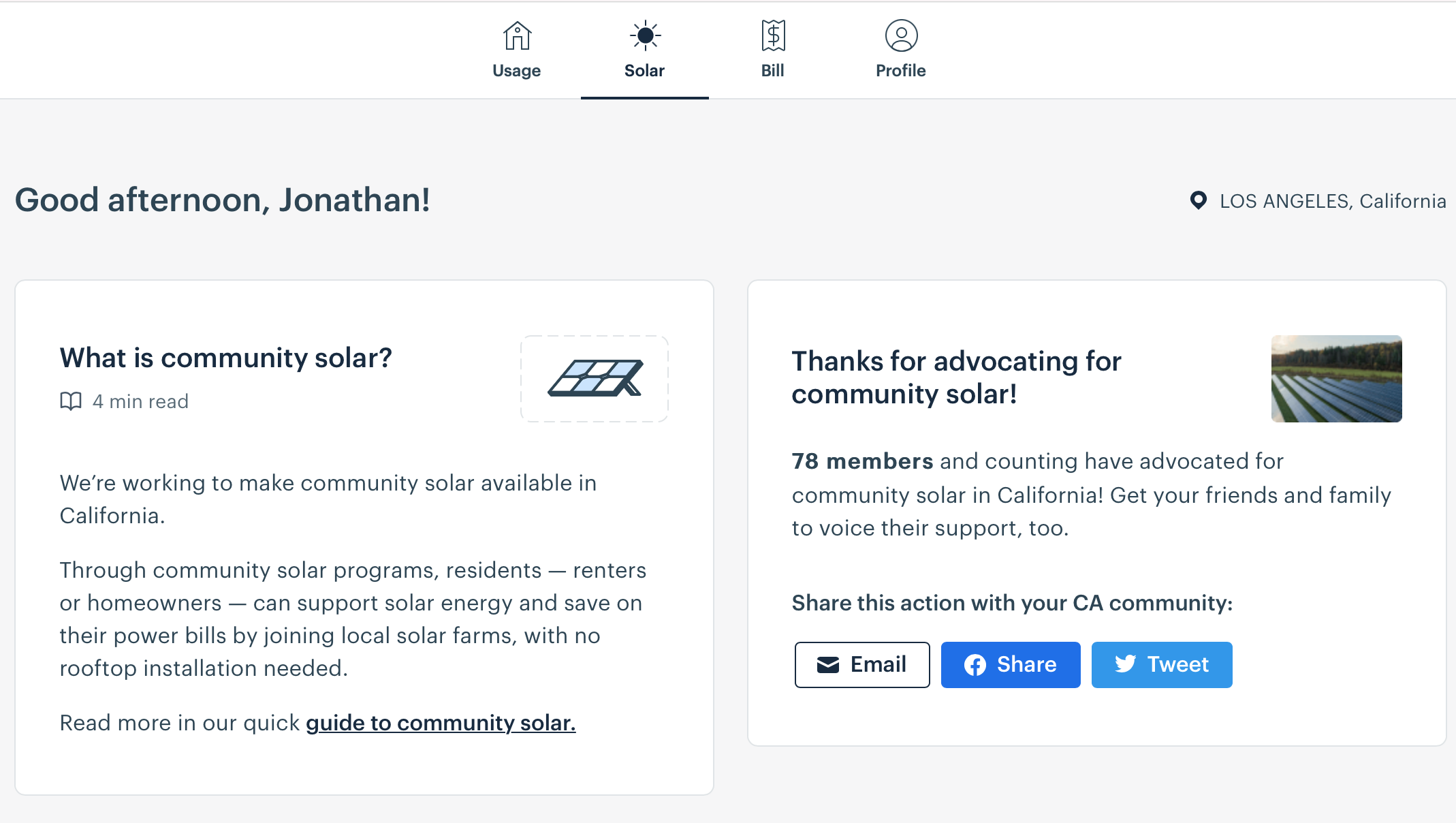 A benefit of being grandfathered in to the old community solar subscription is that I no longer have to pay the $5/month fee, so this is a big win for me, especially if I end up moving to a region serviced by SCE.
Tracking community solar savings
Because the web page for community solar no longer works for me, I have to track my savings through the monthly email I receive from Arcadia. I've created a public spreadsheet to track my community solar savings. I am told that they are working on a new community solar dashboard.
Over the past year, I've saved $56.24 on my electricity bill. If I extrapolate this to the full ten years of my subscription, that's $562.40, just shy of the promised $600. Given that I have an expected overall savings from my subscription and have helped a renewable energy project, I am pretty happy about my investment.
Use my referral link to sign up with Arcadia: https://www.arcadia.com/referral/?promo=jonathan1680